Research Team
Nezamoddin N. Kachouie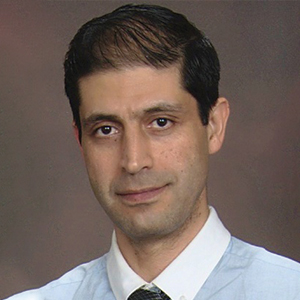 Nezamoddin N. Kachouie
Associate Professor, Dept. of Mathematical Sciences
Dr. Kachouie is an Associate Professor in the Department of Mathematical Sciences at Florida Institute of Technology. With degrees in Electrical & Computer Engineering and Systems Design Engineering, he spent four years at Harvard Medical School and Harvard School of Public Health to work in multidisciplinary research environments where he gained successful experience to address interdisciplinary problems in engineering, medicine, and biology. His research interest lies at the interface of statistical modeling, machine learning, pattern recognition, digital signal and image processing, biostatistics, and computer vision with applications to climate change, cancer research, and public health. He has more than 70 peer reviewed journal and conference publications. He has served as mentor and adviser for undergraduate and graduate students at Harvard and Florida Tech and has been working with undergraduate and graduate students since he has joined Florida Tech in 2012. More than 30 undergraduate students have performed research under his supervision and presented their work in annual Northrop Grumman Showcase. Dr. Kachouie helped with Florida Tech's Biomath REU site as mentor from 2015 to 2017. Four of his PhD students have successfully completed their dissertation, graduated, and are working in academia. He has currently four PhD, two Masters, and two undergraduate students who are conducting research under his supervision.
Steven Lazarus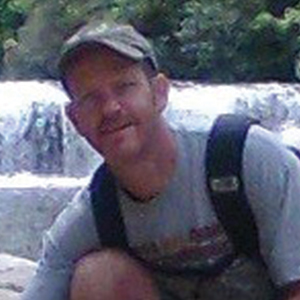 Steven Lazarus
Professor, Dept. of Ocean Engineering and Marine Sciences
Dr. Lazarus is a Full Professor in the Department of Ocean Engineering and Marine Sciences at the Florida Institute of Technology (FIT). His undergraduate degree in Meteorology was at Florida State University where he worked, under the supervision of Dr. James O'Brien, digitizing sea-surface stress maps for an early El Nino forecast system. He has extensive modeling and data assimilation experience that originates from his PhD work at the University of Oklahoma and he has authored or co-authored more than three dozen peer-review articles in a wide range of subjects including analysis/data assimilation, tropical cyclone winds (and waves), and transient luminous events. Much of his funded work has been tailored to operational meteorological applications (i.e., near real-time forecasting). He recently completed work on his second (NOAA/NWS) Collaborative Science, Technology, and Applied Research (CSTAR) grant that combines hydrodynamic modeling and atmospheric forcing in an effort to improve surge and wave forecasts in a local estuary and is now working on a two new projects including the installation of a coastal wave/current radar and a NIST funded wind-loading project with engineering faculty. He has considerable experience working with undergraduate students as part of a summer Field Projects (FP) and currently on independent research projects at Florida Tech. The FP integrates science and fieldwork for Meteorology, Environmental Science, and Oceanography undergraduate students. Over the past 20 years Dr. Lazarus has coordinated a wide range of FP research projects involving IR skin temperatures (beach sand), wind profiling (with the FIT lidar), renewable energy (wind and solar), sea breeze, lake modeling, etc. He is currently advising a small undergraduate "lightning" research group.
Robert van Woesik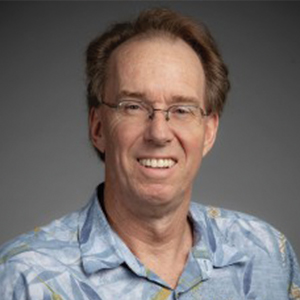 Robert van Woesik
Professor, Dept. of Ocean Engineering and Marine Sciences
Dr. Robert van Woesik has been studying coral reefs for over 35 years. Since 2009, van Woesik has been the Director of the Institute for Global Ecology at Florida Tech. Van Woesik has published broadly, and has written over 180 scientific papers. Most recently the van Woesik lab is focused on the effects of ocean warming because of climate change. Ocean warming and sea-level rise threaten the very existence of many coral-reef species, which in turn influence the human societies that rely on these marine resources. There is nothing more urgent for contemporary science than to provide answers to key questions on the effects of climate change on marine organisms. Some of the key questions that need urgent answers are: 1) Where will reef organisms exist in under a rapidly changing climate? 2) Which reef organisms will tolerate climate change and why? 3) Where will coral reefs keep up with sea level rise? 4) What influence does local land-use change play in coral reefs keeping up with sea-level rise? and 5) Which coral-reef organisms will be tolerant of and potentially adapt to climate change and why? The van Woesik lab is working to provide answers to these questions.
Kelli Z. Hunsucker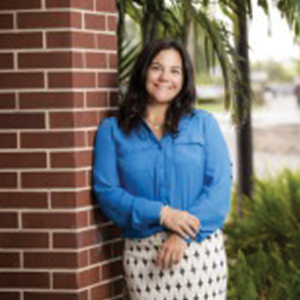 Kelli Z. Hunsucker
Assistant Professor, Dept. of Ocean Engineering & Marine Sciences
Dr. Hunsucker is an Assistant Professor of Oceanography at the Florida Institute of Technology. She holds degrees from Stockton University and the Florida Institute of Technology. Her research focuses on biofouling organisms and their settlement on anthropogenic structures. She has worked with the US Navy, universities, and industry partners to study ship hull coatings, altered substrates, and novel biofouling prevention systems to determine the efficacy in preventing the accumulation of biofouling. She also studies variations in the community composition of biofilms grown on ship hull coatings under disturbed regimes, and how these changes may alter the associated drag penalties. She has authored over 250 technical reports, numerous publications, and book chapters on biofouling ecology and prevention. Dr. Hunsucker's other projects involve eco-engineering solutions for improved habitat and water quality in estuarine waters. She actively mentors both undergraduate and graduate students. Her research group currently consists of five undergraduates, three Masters students, and two PhD students. In addition to teaching and research, she is heavily involved in marine education and outreach programs. For the past seven years, she has led marine science summer programs for students ages 10 to 18.
Michael Splitt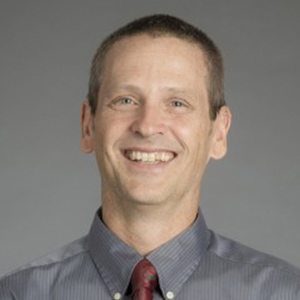 Michael Splitt
Assistant Professor, School of Aeronautics
As a research associate at the University of Oklahoma, he was a coordinator and/or mentor for the Research Experience for Undergraduates (REU) program for several summers between 1991 and 1999. After transitioning to Florida Tech, he participated as a faculty member in summer Field Projects in the FIT Department of Ocean Engineering and Marine Sciences for both land and marine based programs between the years 2004 and 2011. The Field Projects was a capstone course for undergraduates that provided students with research experience including data collection, data analysis, and research presentations. He participates annually as a faculty member for the Florida Tech team in the National Forecast Contest (weather forecasting). He also participates on graduate student thesis (MS and PhD) committees. Prof. Splitt is currently receiving funding as a Co-PI on two FAA funded PEGASAS projects at Florida Tech that are focused on weather information access by pilots including the Augmented Weather Interfaces Project (AWIP) and the Helicopter Operations Weather Information (HOWI) project.
Ryan White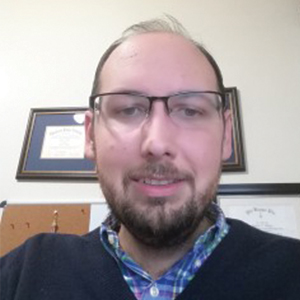 Ryan White
Assistant Professor, Dept. of Mathematical Sciences
Ryan T. White is an Assistant Professor at Florida Institute of Technology. He has spent six years at FIT teaching probability and statistics, single/multivariate calculus, differential equations, linear algebra, and others, all with a special focus on project-based learning, including projects in multivariate regression and Bayesian analysis on real data sets. He has worked with 4 PhD in stochastic analysis, jointly with their advisor—he trained them in simulation of stochastic processes (multivariate random walk models in queueing theory and stochastic games) to find empirical probabilities, means, joint distributions, and other characteristics for comparison with analytic predictions, so far producing 3 joint papers.
Tom Marcinkowski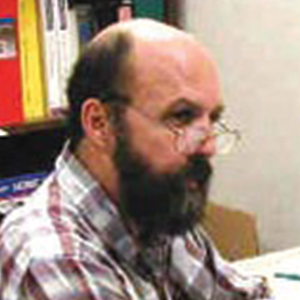 Tom Marcinkowski
Professor, Education and Interdisciplinary Studies, Dept. of Mathematical Sciences
Dr. Marcinkowski is a Full Professor and Program Chair for Education and Interdisciplinary Studies Programs in the Department of Mathematical Sciences at Florida Tech. Since 1992, he has served as the Acopian Chair of the Graduate Program in Environmental Education. Much of his teaching and research has focused on assessment in the areas of environmental education, environmental literacy, and environmental behavior. He served on the research team for the National Environmental Literacy Assessment (NELA) Project funded by U.S. EPA and NOAA (2005-2015), supported the assessments of environmental literacy in a number of countries (Korea, Israel, Turkey, China, and Saudi Arabia), and served on the NSF-supported team that developed a framework for PISA and other large-scale assessments of environmental literacy (Hollweg et al., 2011). For 17 years, he taught courses in testing and alternative assessment in Florida Tech's pre-service teacher education program, and he continues to teach the graduate-level course in testing and assessment. His interest in program evaluation began with his M.S. thesis, which focused on program evaluation for program improvement (1984). Since then, he has engaged in evaluation work for NSF grants at Florida Tech in Biology, Chemistry, and Engineering, NSF projects administered by the Missouri Botanical Garden, and programs sponsored by Project Learning Tree, Project WILD, USFWS, the Florida Advisory Council on Environmental Education, and the NH Charitable Trust, among others. He has served on the Editorial Board for The Journal of Environmental Education (1983-1996 and 2010- ) and Environmental Education Research (2002- ), and has been active within the North American Association for Environmental Education, serving as Chair of its Research Commission (1988-1993), on its NCATE Standards Writing Team (2004-2007), and in its program to develop and accredit State Environmental Education Certification Programs (2005-2018).