ATLAS Lab Research Areas

The ATLAS Lab was founded in 2018 by Dr. Meredith Carroll to study, and develop solutions to optimize, human performance, cognition, and learning in aviation systems and beyond.
Through systematic and applied research methods, the ATLAS Lab studies:
How humans process information,
Effectively team with machine and human counterparts,
Develop knowledge, skills and expertise,
and the human factors which influence these processes in a range of complex systems.
The ATLAS Lab also evaluates current technology solutions to make recommendations for streamlining human performance, and designs unique training and education tools grounded in human factors, and cognition and learning theory. The ATLAS Lab conducts research in a range of domains both within and outside of aviation, including commercial, military and general aviation; unmanned aircraft systems (UAS); aviation maintenance; air traffic control; a range of military operations; and complex systems, in general.
Cognition and Decision-making
The ATLAS lab studies how individuals make decisions under stress and uncertainty. This includes utilizing physiological measures to assess stress and workload, in hand with granular process-level measures of decision making and performance. It has also resulted in development of a framework of factors which influence how individuals make decisions with conflicting information. Example projects include:
FAA-funded research effort to examine, from a theoretical and empirical perspective, how pilots respond to information conflicts on the flight deck. Project included review of the literature and safety/accident reports, survey and interview of general aviation and air transport pilots, and conduct of a simulation study with B373 pilots.
Examination of the how weather briefing format effects pilot decision making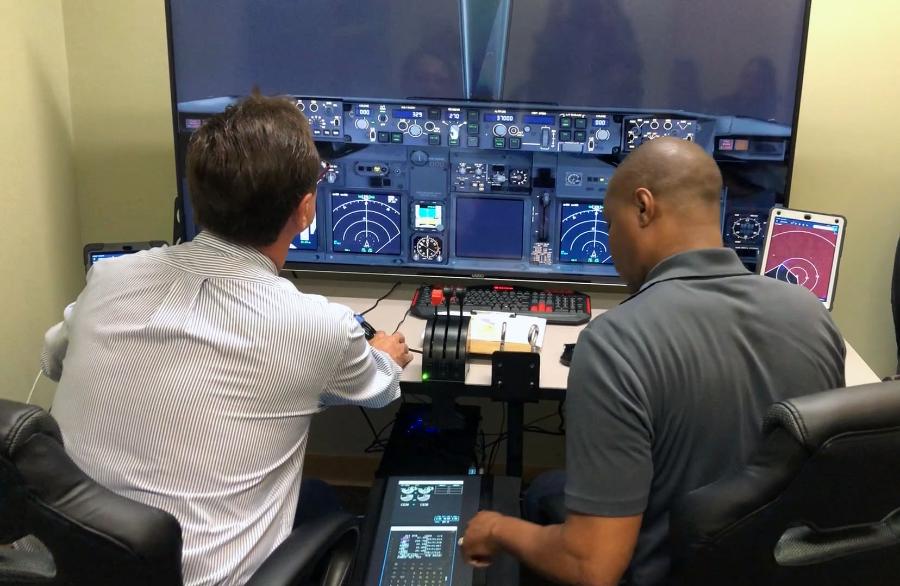 Human Machine Teaming
The ATLAS Lab studies the human-machine teaming context from multiple angles including how to design complex systems to facilitate the machine effectively communicating information to the human, the machine eliciting trust by the human, the human being able to achieve desired and effective performance in hand with the machine. Example projects include:
FAA-funded research effort to examine human factors considerations associated with integrating information from multiple sources on the flight deck, including how display configuration impacts pilots trust and ultimate use of displayed information.
FAA-funded research effort to examine the human factors associated cybersecurity on the flight deck, including examination of pilot awareness of, and response to, cybersecurity events on the flight deck.
Design of Unmanned Aircraft Systems (UAS) interfaces to improve human machine team effectiveness.
Examination of heads-up vs. heads-down presentation display configuration on UAS operator situation awareness and performance
Usability evaluation and redesign of an Electronic Flight Bag (EFB) application for a major US Air Carrier and a mobile psychological assessment tool for the National Institute of Health (NIH) Toolbox team, to optimize human computer interaction.
Evaluation of VR interaction method effectiveness.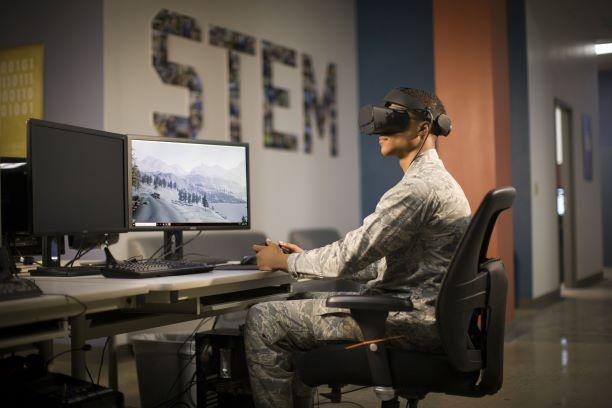 Learning and Expertise Development
The ATLAS Lab examines learner motivation and engagement, including development of a framework of individual, system and task/environmental factors which influence how likely a learner it to become engaged in a learning context. We have developed best practice guidelines for increasing learner engagement in the modern education environment, including how to effectively utilize virtual training tools. We also conduct research in the areas of training system design and evaluation, including adaptive training, training effectiveness evaluation, return on training investment, and training fidelity analysis. Example projects include:
Air Force Research Lab-funded research and development effort to design and empirically evaluate training and assessment tools and techniques to increase learner engagement for UAS training and aviation maintenance training. Efforts include identifying physiological measures which can quantify learner engagement in real time, as well as identifying mobile-technology-based interventions which can increase engagement before, during and after learning activities to improve learning effectiveness. The resulting model, measures and interventions will be empirically evaluated in both UAS and aircraft maintenance training testbeds. The ATLAS Lab is teaming with Design Interactive, Inc. on this research effort (designinteractive.net).
Examination of the physiological, psychological and performance impacts of different levels of crosswind on pilot performance.
Human Performance and Individual Differences
The ATLAS Lab studies human performance under stress and resilience to stress, including the utilization of behavioral and physiological assessment of cognitive/perceptual skills and cognitive/affective state. We also study the impact that a range of individual difference factors have on cognition, learning and performance, including cognitive ability, personality, motivation, self-efficacy, among others.
Air Force Research Lab-funded research effort resulted in identification and empirical validate of framework of individual difference factors which influence learner engagement experienced in a UAS training task, including video, simulation and live training contexts.
Theoretical study of the role that personality traits play in pilot selection, performance, and success.