Mary Helen McCay
University Professor and Director
Mary Helen McCay | University Professor and Director
Mary Helen McCay, Ph.D., PE (ret), is a university professor and director of the Center for Advanced Coatings.
She is the former director of the National Center for Hydrogen Research and was a professor of mechanical engineering at Florida Tech. Prior to Florida Tech she was chairman of the Center for Laser Applications at the University of Tennessee Space Institute, where she directed the laser materials processing program.
While at NASA, Dr. McCay was a Payload Specialist Astronaut (alternate). She served as a Principal Investigator on a Microgravity Laboratory I flight experiment along with three other flight experiments and received the NASA Scientific Achievement Medal. She established a program to correlate the grain structure with the properties of superalloys and developed solidification and heat-treating processes for control of the structures. Dr. McCay also investigated miscibility gap material and the causes of changes in grain structure during metal casting and participated in failure analysis of space vehicle related problems.
Dr. McCay holds a Ph.D. in metallurgical engineering from the University of Florida.
Accolades
Eighteen patents
More than 100 refereed technical articles
Inventor's Hall of Fame, State of Florida
Exceptional Scientific Achievement Medal, NASA
The University of Tennessee Chancellor's Award for Creativity and Research
General H.H. Arnold Award for Aerodynamic and Astronautical Science, Tennessee Chapter of AIAA
American Museum of Science & Energy, honored with Dr. T. Dwayne McCay, John Hopkins and The University of Tennessee Space Institute for Technical Achievement regarding Laser Induced Surface Improvement (LISISM)

Pei-feng Hsu
Professor and Co-Director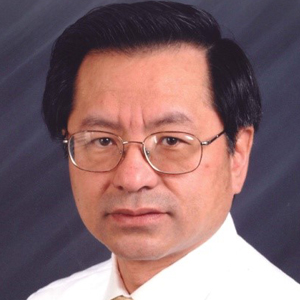 Pei-feng Hsu | Professor and Co-Director
Pei-feng Hsu, Ph.D., is a professor of engineering and co-director of the Center for Advanced Coatings. He is an ASME Fellow, an AIAA Associate Fellow and a senior member of ASHRAE.
His research and project interests include:
Thermal barrier coating thermal gradient testing and finite element analysis of fracture failures
Radiative properties of random roughness surfaces with and without coating
Multidimensional radiation heat transfer in flames, combustion systems, and radiating gases with spectrally dependent properties
Combined mode heat transfer
Premixed combustion with detailed multistep chemistry kinetics
Electromagnetic wave scattering of small particles
Directional and wavelength-selective radiative properties of micro- and nano-scale devices
Transient radiation processes for optical imaging using ultra-fast light pulses
HVAC systems
View Dr. Hsu's full faculty profile.
D. Edward Croy
Laser Rig Operator
D. Edward Croy | Laser Rig Operator
D. Edward Croy is the Laser Rig Operator for the High Heat Flux Test Laboratory for the Center for Advanced Coatings, responsible for all aspects of laser heat induced thermal testing. He is also the Laser Safety and Laser Technology consultant for Florida Tech.
Prior to joining Florida Tech in 2009, Mr. Croy worked 30 years in the laser industry as a Senior Technician, in Production, Engineering, and Field Service, on laser products ranging from military systems, industrial laser scanners, scientific research lasers, and medical laser and optical systems. His engineering capabilities span a broad range of disciplines, from lasers and laser optics, to mechanical, electronic/electrical, hydraulic, pneumatic and advanced sensors.
Frank Accornero
Thermal Spray Specialist
Frank Accornero | Thermal Spray Specialist
Frank Accornero is the thermal spray coating expert at Florida Tech. He is a highly experienced programmer of industrial robots, trainer of robot programming, and an expert in thermal spray coating process development and system integration. His career in coatings, robotics, and control systems spans over 25 years and includes integrating various thermal spray control systems, torches, safety devices, ancillary devices, and robotic manipulation to create repeatable controlled coatings for applications across many industries. In his work in coating development, Frank has developed expertise in coating materials applications, metallographic preparation, and analysis of coatings to optimize the process-structure-properties of the coatings. Also, in support of optimized coatings, Frank has conducted statistically designed experiments (DOE) to create process maps for greater understanding of the factors affecting coating quality and efficiency. He also has extensively worked with tooling/masking design and materials, and surface preparation processes, which are critical to achieving an effective coating. The industries he has supported in his career include turbine engines (both power generation turbines and aircraft turbines), oil & gas extraction, automotive, airframe landing gear, aircraft and industrial actuators, medical orthopedic implants, and military applications. The coating materials he has deposited include TBC's, carbide wear coatings, ceramic wear and corrosion coatings, metallic bond coatings, and metallic high temperature coatings. When away from work, Frank has a passion for acoustic guitar and performing for audiences. His biggest fan is his wife of 10 years, Elaine.
Contact
Email: at faccornero@fit.edu or
Phone: (386) 506-6900.
Ilya Mingareev
Assistant Professor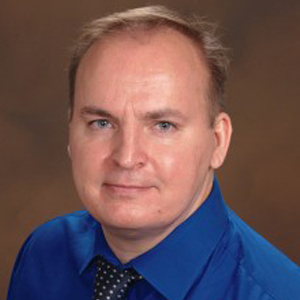 Ilya Mingareev | Assistant Professor
Dr. Ilya Mingareev is an assistant professor of Mechanical Engineering. He holds a Dr. rer. nat. degree from the RWTH Aachen University (Germany). Prior to joining Florida Tech, he was a senior research scientist at the Townes Laser Institute, University of Central Florida, where he established an international academic and research exchange program between UCF and the Fraunhofer Institute for Laser Technology.
Dr. Mingareev's research interests include:
Ultrafast laser material processing
High-precision micro- and nano-structuring
Laser-based surface functionalization
Processing of infrared optical materials
Laser additive manufacturing (3D printing)
Hybrid additive-subtractive manufacturing
Yingsang "Sylvia" Wu
Program Coordinator
Yingsang "Sylvia" Wu | Program Coordinator
Sylvia Wu obtained her B.S (2014) and M.S. (2015) degrees in Mechanical Engineering from Florida Institute of Technology. She has been working as a program coordinator in Florida Institute of Technology since 2016. Her tasks in the Center for Advanced Coating include but are not limited to the project timeline development, project progress coordination, thermal test results analysis, scanning electronic microscope (SEM) and energy dispersive Energy Dispersive Spectroscopy (EDS) operating and analysis, SEM image processing for finite element models and void fraction analysis, computational simulation and analysis of failure mechanisms of the cracks in the Thermal Barrier Coatings (TBC).
Contact
Email: wu2011@fit.edu