Frequently Asked Questions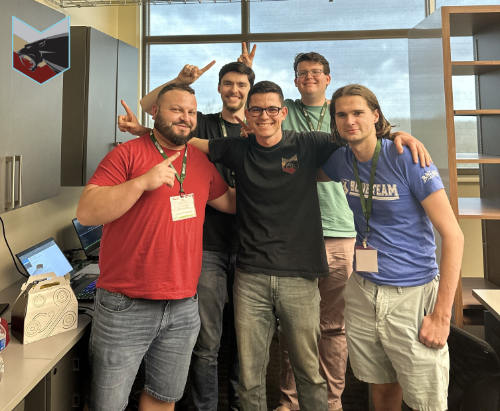 Q: Do I need any experience to join?
A: Nope! We have a training pipeline created to teach the basics to newcomers. This pipeline gives each new member a solid foundation that enables them to delve deeper into areas of interest and specialize in being more of an asset to the team.
---
Q: Do I need to be in Computer Science to join?
A: Absolutely not! Being a Computer Science or Computer Engineering student definitely gives you a good start, but anyone is capable of learning about cybersecurity. In fact, some of our competitors have been Aerospace Engineers.
---
Q: When does FITSEC meet?
A: It varies per semester. We send out a poll early in the semester to identify the most convenient times for the members to maximize attendance.
---
Q: Where does FITSEC meet?
A: This has varied in the past. However, our permanent home is now Crawford 524. This room is also the location for all cybersecurity classes. We also recently acquired a campus house that will host our team during competitions in the Fall 2021 season.
---
Q: What does FITSEC stand for?
A: FITSEC stands for FITSEC Information Technology Security. It's a recursive acronym, similar to GNU or WINE.
---
Q: How do I join?
A: Sign up for FITSEC on Campus Engage or email our faculty advisor Dr. OConnor [toconnor (at) fit.edu]. After signing up on Campus Engage, you will be directed to authenticate to our Discord Server.